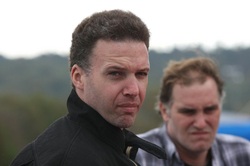 Welcome to Modern Cylinder Head, Inc..
We appreciate you stopping by the website. Take a look at some of our customers finished products on the Final Product page.
Visit our
Facebook page
to see more of what is happening at the shop these days.
---

Modern Cylinder Head Inc. (MCH) founded in 1996 by Jeff Kobylski.
On July 21, 2013 Jeff lost his battle with Adenoid Cystic Carcinoma.

Bob, Jeff's brother, is now running Modern Cylinder Head.



The support from the racing community, family, friends, customers and vendors
is appreciated during the last few years.
Whether it's street driving or all out drag racing we can set you on the right track.